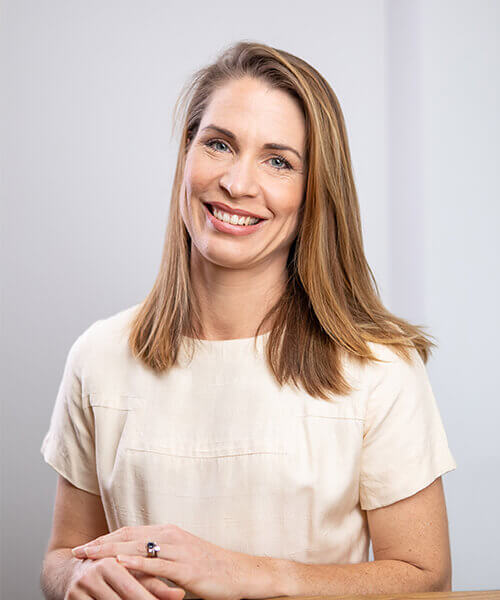 Elizabeth Lush
Senior Physiotherapist
Senior Women's Health Physiotherapy Clinician, Childbirth Educator, Lead Clinical Educator, Mum
ELIZABETH LUSH
Senior Women's Health Physiotherapy Clinician, Childbirth Educator, Lead Clinical Educator, Mum
Liz fell in love with Women's Health Physiotherapy as an undergraduate, especially the ability to improve women's dignity through continence treatment. She has been working with women through all life stages and educating other physiotherapists in women's health since 1998, working in both small and large teaching hospitals in Sydney and Brisbane as well as private practice. Developing in private practice under extraordinary Musculoskeletal and Sports physiotherapists, Liz looks for both the bigger and smaller picture of client's health challenges to find together the most effective tools for wellness.
Liz's great passion is education. Graduating with High Distinction in Adult Education in 2001, Liz wants to help you find the knowledge most effective for your health. Letters from students and physios who gain breakthroughs and clients who have transformed their pain or enjoyed a powerful birth experience are Liz's greatest professional treasures. She assists in teaching and clinical education of UQ physiotherapy students and develops the All Women's Health staff clinical education and clinical standards.
Liz cherishes the All Women's Health ethos which keeps kindness at the centre of our practice and collaboration with your team to ensure positive care. Liz undertakes trauma informed practice and client centred care. Liz has personally experienced the importance of interprofessional collaboration in the care of her 4 children.
Her artistic urges sometimes sprawl into clinical work but mostly are expressed through cooking, painting and learning how to garden. Liz loves her parent's mantra of care; to love a child you need to love the mother.
B. App Sc (Physiotherapy) University Sydney 1997 Grad Cert Adult Education (Childbirth Education) Westmead Hospital NACE accredited, 2001

Comittee Member- QPPN (Qld Pelvic Pain Network)
Member 
APA (Australian Physiotherapy Association + WH gp) 

WHTA (Women's Health Training Associates)

ICS (International Continence Society, 

CFA (Continence Foundation of Australia)

PPFA (Pelvic Pain Foundation of Australia)  

IASP (International Association for the Study of Pain) 
RELEVANT POST-GRADUATE TRAINING:
Post Graduate Certificate in Adult Education (2001, NACE accredited) Westmead Hospital. Childbirth Education and Senior Childbirth Education; pregnancy, birth, breastfeeding, newborn care, training educators – Westmead Hospital, Royal North Shore Hospital Sydney

APA 2021 – Oncology and pelvic floor physiotherapy

NOI Group 2021 – Explain pain – understanding the science of persistent pain

CFA 2015 – Perimenopausal Health and treatment options

APA 1998 – Fit and Pain free in the Childbearing Year

APA 2012 and 2015 – Assessment and Treatment of the Pelvic Floor

Qld Pilates Institute 2016 – Clinical Pilates

1998-2016 Pregnancy/ Postnatal Exercise & Hydrotherapy (hospital based training)

WHTA 2021, 2020, 2019 – Research updates on overactive bladder, stress urinary incotinence, Diastasis Rectus Abdominus, Pelvic Organ Prolapse

WHTA 2019- Advanced Overactive Bladder and Bladder Dysfunction 

WHTA 2016 – Genitourinary and Anorectal Pain 

WHTA 2016 – Sexual Dysfunction: Orgasm & Arousal

WHTA 2018 – Objective Testing 

WHTA 2018 – Pelvic Organ Prolapse and Gellhorn Pessary Fitting Workshop 

WHTA 2016 – Clients affected by Trauma / PTSD (abuse, DV, birth trauma) 

2018 Prof Peter Deitz – Pelvic Skills Workshop, assessing and treating levator avulsion

2009-2016 Management of Post Operative Gyneacological and gynae-oncological surgery (hospital based training)

APA 1999 – Sports Level 1

APA 2000- Moving in on Occupational Injury